Dentistry
At Chester Basin Animal Hospital, we recognize the importance of maintaining good oral health in pets. This is why a thorough oral exam is performed on every pet that comes into our hospital. Not only can the oral cavity be the source of local and systemic disease, it can also be a reflection of primary disease elsewhere in the body. In following our philosophy of prevention, we believe pets should undergo a complete oral health assessment and treatment (COHAT) before disease begins.
Most humans start brushing their teeth and making regular visits to the dentist at a very young age. For some people just the thought of going to the dentist can cause stress, but they still go because they understand the importance of maintaining a healthy mouth. For humans, preventing disease of teeth and gums generally means preventing loss of teeth later in life. So, why should it be any different for our pets?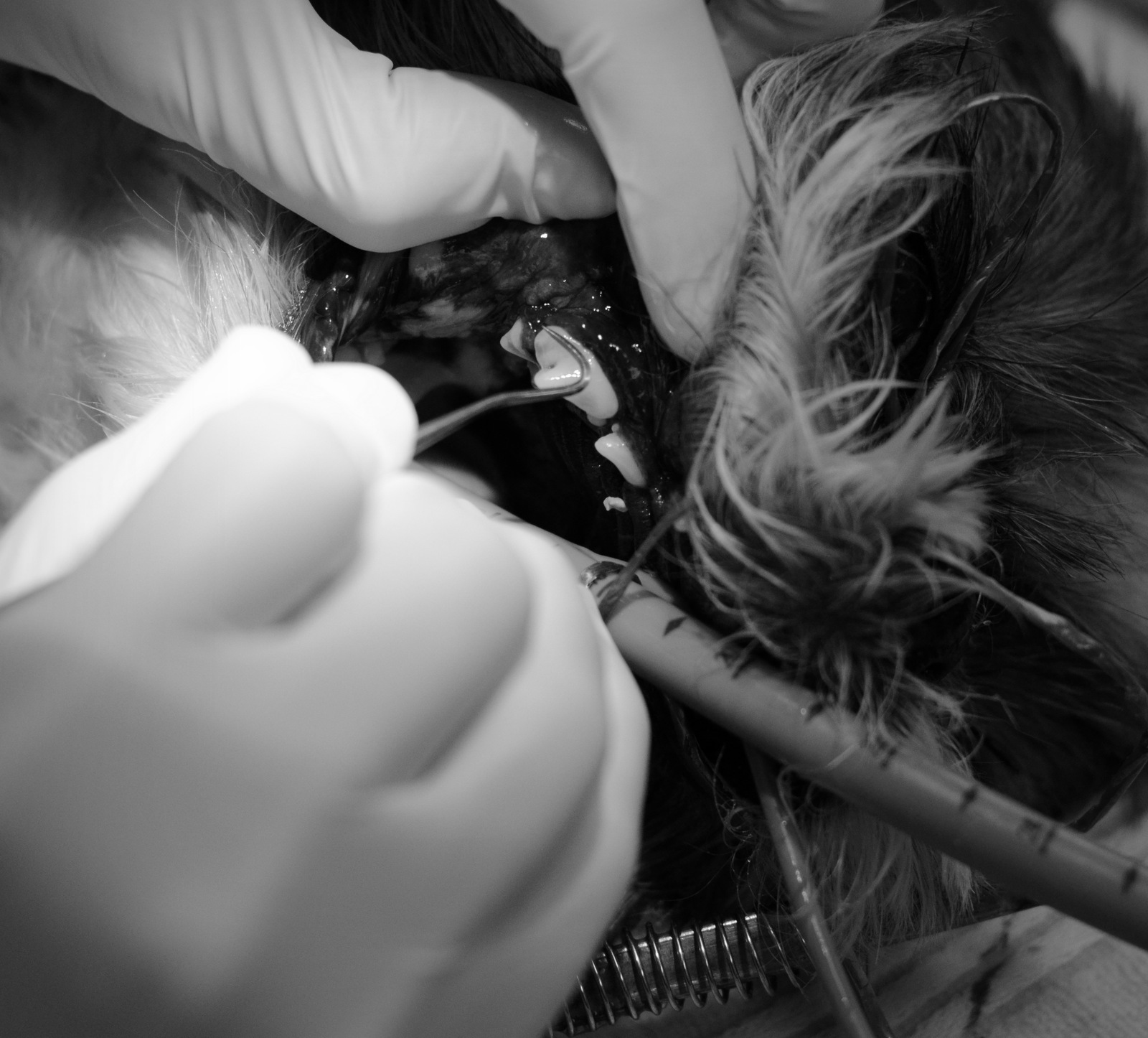 The likelihood of pets getting their teeth brushed even once per day is far less than that for people. Therefore, regular oral health assessment and treatment by a veterinarian is all the more important for these members of our family. Just because an animals teeth appear clean, does not mean disease is not present. Teeth are like icebergs, what we see above the gum line is only a very small portion of the complete picture. Disease can lurk below the gum line causing chronic pain and inflammation. Pets are very stoic and can often hide the pain of oral disease from us. Most pets require dental treatment annually starting at the age of 2 years, while others may require treatment at a younger age or more frequently throughout their lives.
At Chester Basin Animal Hospital, we take dentistry for pets very seriously, and we take pride in the exceptional quality of oral health care we provide. Dr. Lisa has completed several hundred hours of training in veterinary dentistry and oral surgery. She is also a member of the Foundation for Veterinary Dentistry. Kim and Jenn also have special interests in dentistry and oral hygiene for pets, and have participated in numerous dentistry courses for veterinary technicians. Pet owners should have the confidence in knowing their pets are in good hands when they come to CBAH for dental procedures.